I was Princess Bubblegum. Koh is my Finn. We (partially) made our costumes this year, unlike any other years. Koh had this crazy idea of a couple outfit and TA-DA! This is our creation for the Halloween picnic/movie by the highway by EVENTBITES! on Friday, 26th October 2012.
Make up done. outfit on. I am missing things still.
There we go.
I was kinda afraid that I might get mistaken as Nicki Minaj or Xiaxue.
Nicki in Super Bass.
Xiaxue.Wendy
You really dont have to be scary on Halloween. Unless you show me evidence, I will not believe. Even Gwen Stefani was a Princess.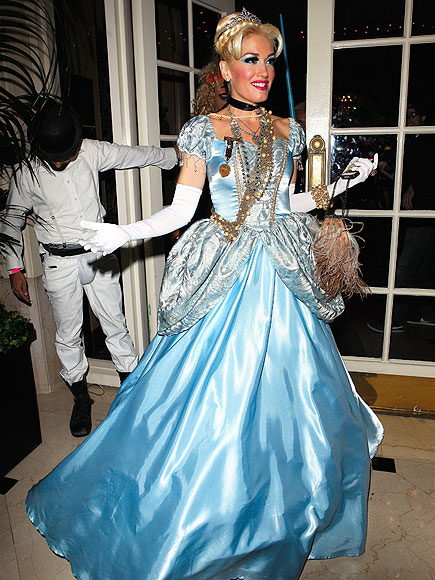 Anyway, I only went as a scary person once in my entire life of enjoying Halloween and guess what, I couldnt gain free entry that one time I decided to blend in with the crowd. coughzoukcough
Here's my "sidekick", Finn.
Koh really looks like a sperm.
Halloween couple style.
Sidetrack: the next day, we were at clark quay and thank you for those who recognized our getup and request a photo with us. It made my day. Thank you those who didnt snap a photo with us but shouted "adventure time!" and hide away. Thank you to that one China man who said :"
阿宝
和
泡泡公主!"
Now I know what we are in Mandarin.
We, of course, hung out w scary people. Thanks Silver Ang (our new name for her) for the invite. Of course I cannot be without my #sibling (wtfdidiusehashtagfor) Clarence Chan from Wilddragonchase.
I promise real pictures real soon xoxo Happy Halloween.