You will think that after 6 years of leaving high school, I will have old photos deleted not wanting to have any memories of it. Sure there were silly mistakes and things I've done that I obviously am not proud of. But those were my growing days. I learnt from mistakes (esp hair cuts) and thank the advices I got from teachers who showed their care/concern differently.
I've found an old entry on my high school memories and things I did when teacher is not around/bored. Long gone were the days I blog about my own personal life and its gonna change. Believe me. Like Charlieissocoollike, I am having a mid life crisis. Okay, he had a mid week youtube crisis.
Enjoy!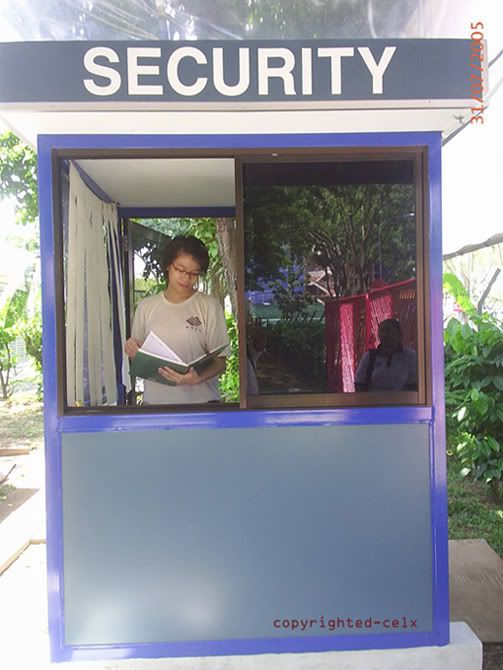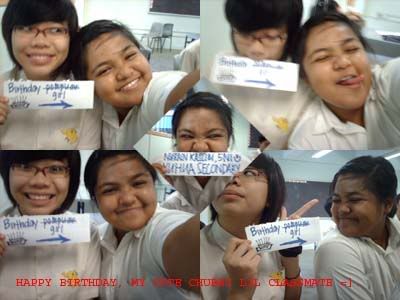 Remember your Secondary/High School days? Or your graduation? Pity me that my batch of graduates didnt have a Graduation Dinner or Prom or whatsoever. However, I really feel like going thru old pictures of my school days with you.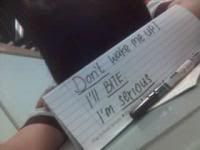 Like everyone else, I sleep in class especially during Chinese classes because I smartly chose to drop it.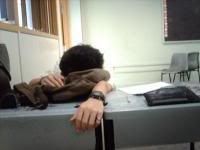 My ex-bf who shares the same common interest as me =]]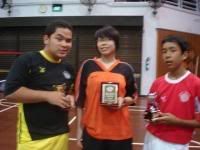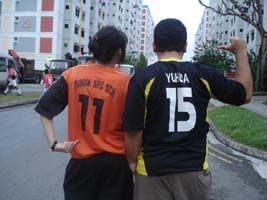 I even won medals in Takraw Competitions. Okay, not me. its the boys but I love Takraw. FIND ME A GIRL TEAM!!
I hereby show you my uniform as a Jap School girl: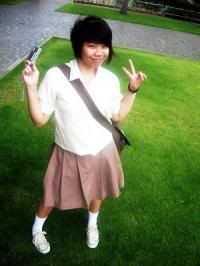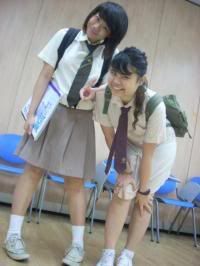 HOHOHO.
You know the best thing about Secondary/High School timetable is that YOU CAN MEET YOUR BEST FRIEND WHO GRADUATED BEFORE YOU.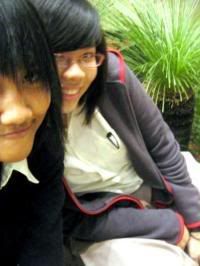 What about your fav and least fav Classrooms? I know clearly which is my least fav: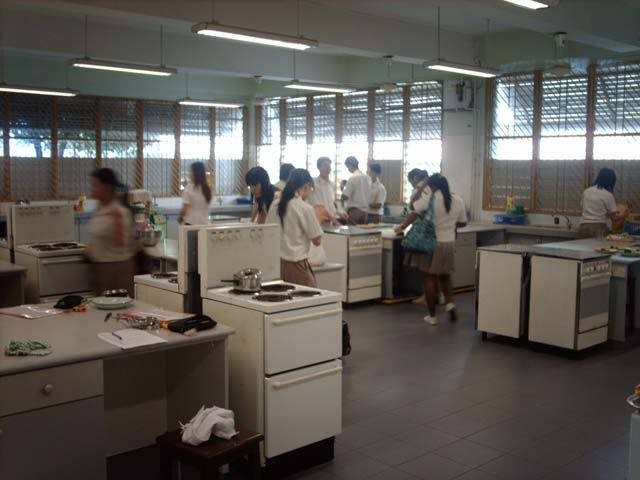 Yes, the place I failed to burn down.
In school, where I figure Chinese guys are not so bad after all: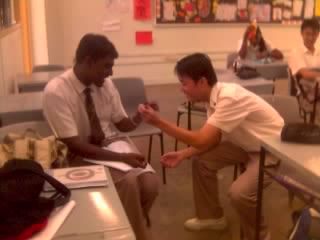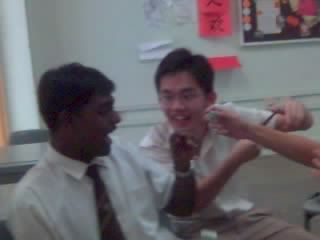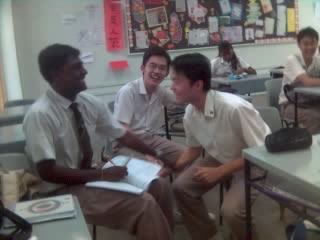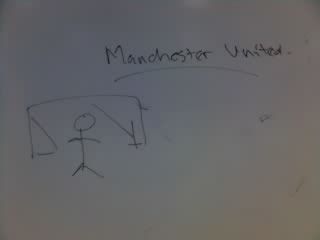 WE HAVE OUR VERY OWN SUPERMODEL TOO!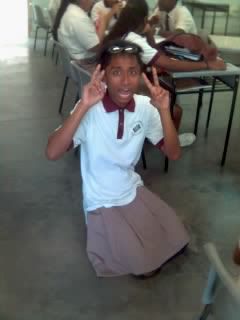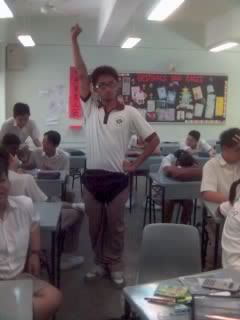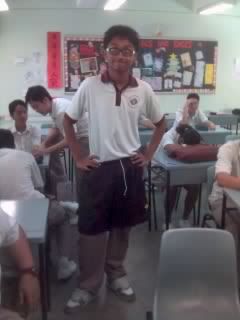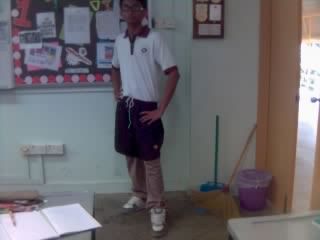 RANDOM: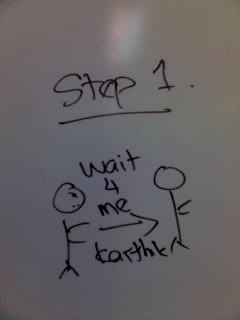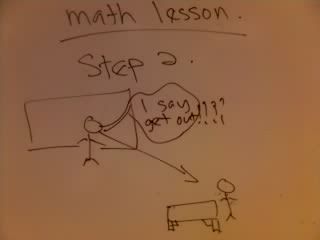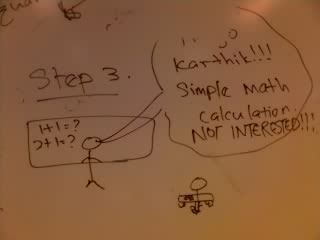 In school, we work too.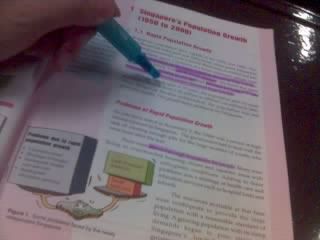 Whic eventually lead to: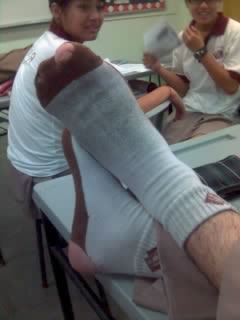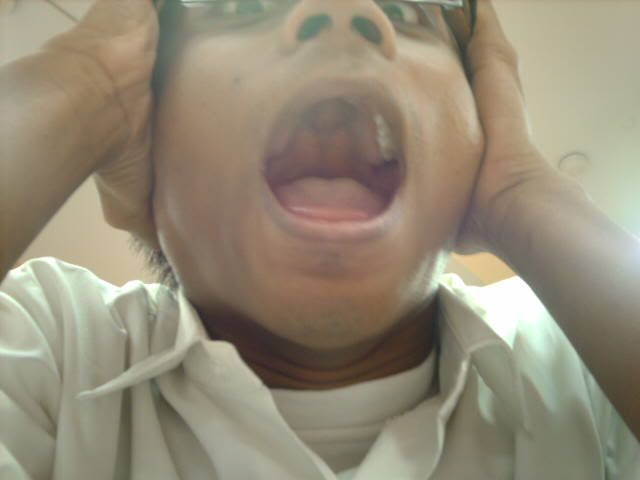 So during Sports Day this is what we do: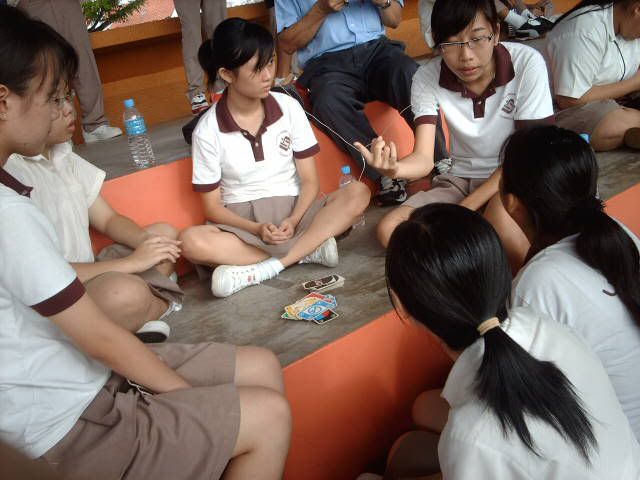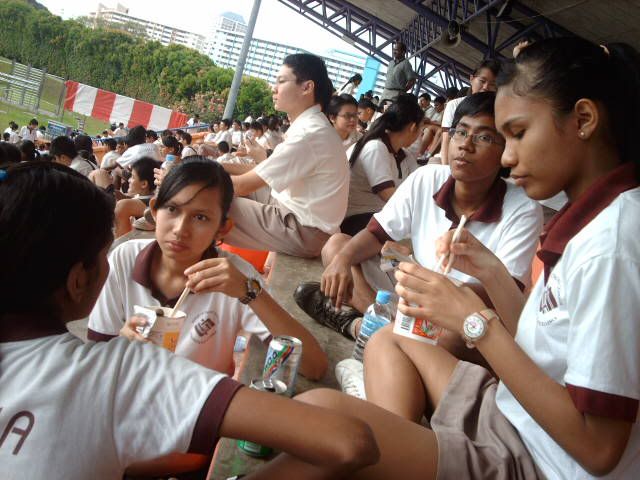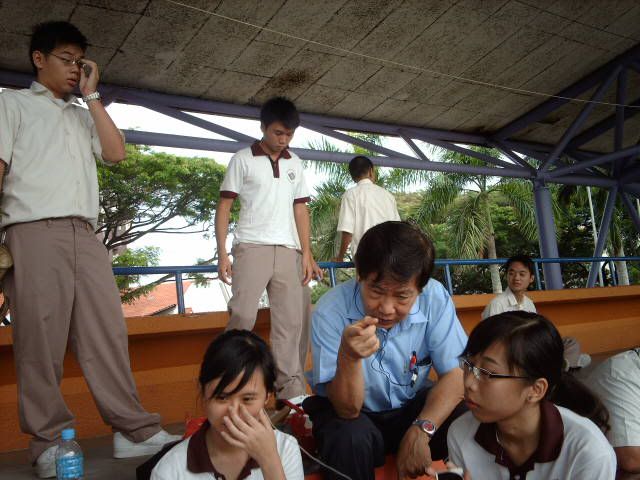 The last day of Os: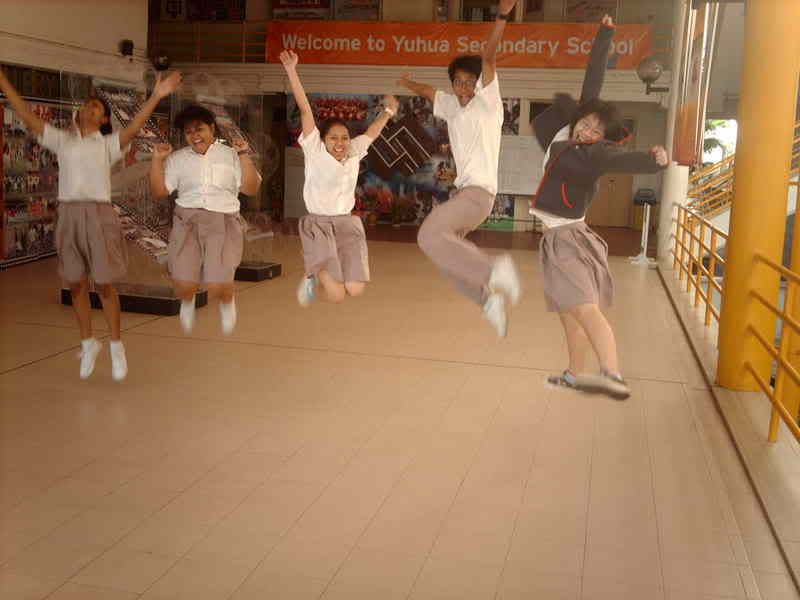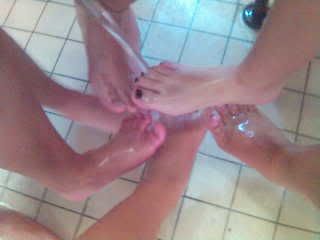 My crush-turned-hangout buddy: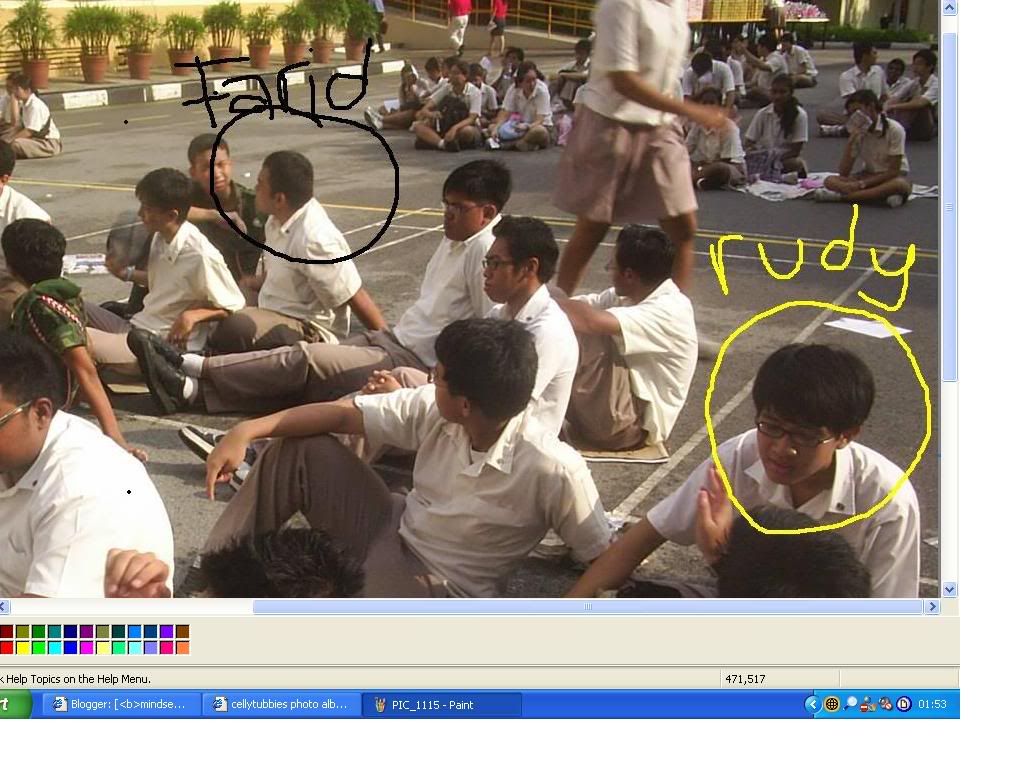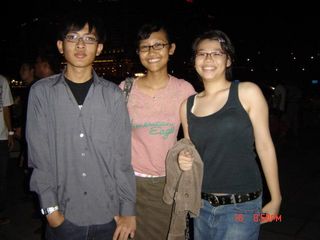 We tried skating on a table.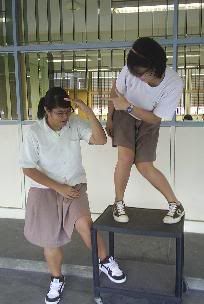 I wish I had a Grad.Night =[
I badly want to watch HSM 3 and see how their Grad. Night went. Dont you?
If I had Grad Night, it will turn out to be like this: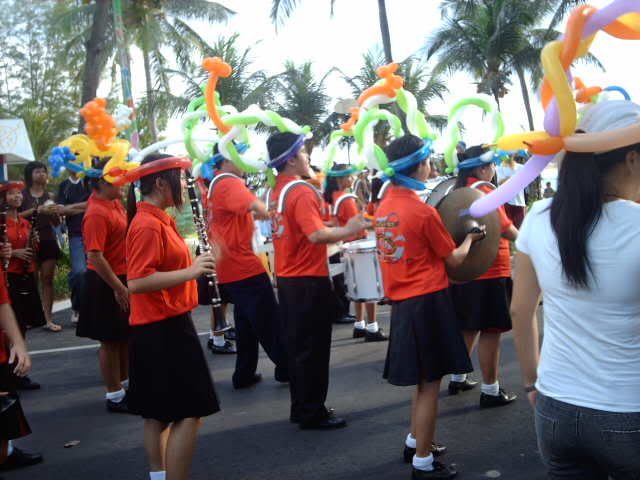 BALLOONS, PPL IN RED AND MUSIC!
I love these three items and I know its not my birthday but one can dream right?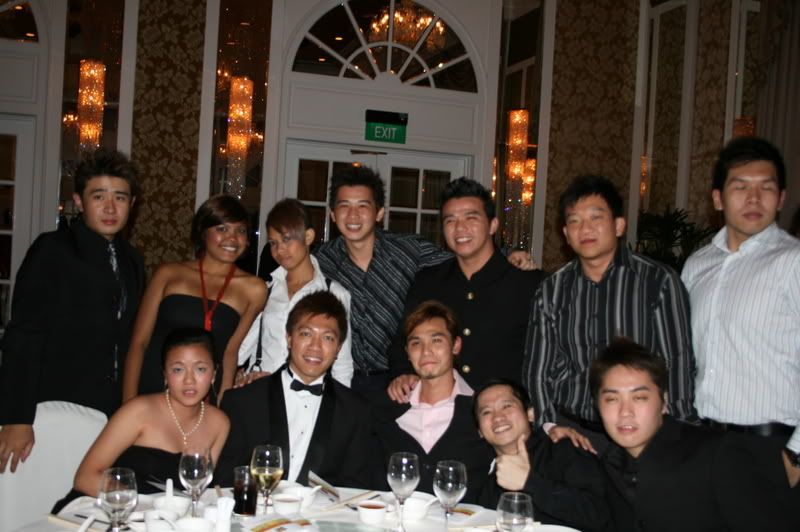 This is prolly how it will turn out to be like. Formal wears, formal picture taking, food, table and alot of F*** the DM!!!
imagine:
PARTYING. Thats what you can get from my school parties.
Best best classmates ever: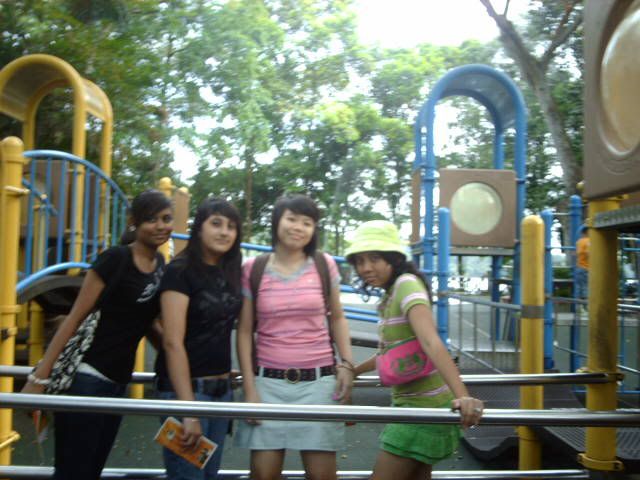 Jaminah, you still havent tell me why the white tigers fight.